Hygiene Cleaning
Clean & Green Services offers Hygiene Cleaning Services tailored to enhance cleanliness and safety in various environments. Our specialized cleaning solutions are designed to promote a hygienic atmosphere for your spaces.
Included:
Thorough disinfection and sanitization of surfaces Cleaning and sterilization of high-touch areas Air quality improvement through filtration and ventilation maintenance Hazardous waste disposal and management Hygiene-focused cleaning of floors and common spaces
Excluded:
Appliance and fixture cleaning Window cleaning Dishwashing Laundry
Our dedicated team is equipped to prioritize hygiene and cleanliness in your facilities, ensuring a healthy and safe environment. Trust us for top-quality Hygiene Cleaning Services that go the extra mile.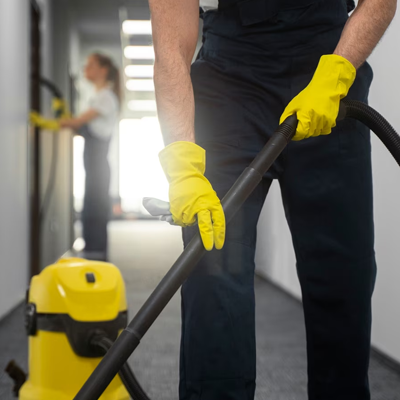 More about Hygine Cleaning :
Welcome to Clean & Green Services, your trusted partner for Hygiene Cleaning Services in Pakistan. We specialize in delivering tailored cleaning solutions aimed at elevating cleanliness and safety in diverse environments. Our commitment is to create and maintain a hygienic atmosphere that ensures the well-being of occupants and visitors alike.
Comprehensive Hygiene Cleaning Solutions:
At Clean & Green Services, we understand the paramount importance of hygiene in various spaces. Our Hygiene Cleaning Services are meticulously crafted to go beyond the surface, addressing every nook and cranny to provide a thorough and lasting clean. We take pride in promoting not only cleanliness but also a sense of well-being for all who inhabit or visit the spaces we service.
Key Services and Solutions:
Sanitization and Disinfection: Our specialized cleaning protocols include thorough sanitization and disinfection processes, targeting high-touch surfaces and critical areas to eliminate germs and pathogens effectively.
Hygienic Maintenance: Our cleaning services extend to the maintenance of hygiene-centric elements, ensuring that spaces remain consistently clean and safe over time.
Customized Hygiene Plans: We work closely with our clients to develop personalized hygiene plans, considering the unique needs and requirements of each environment.
Locations We Serve :
Clean & Green Services proudly extends its Hygiene Cleaning expertise to key cities in Pakistan. Whether you're in Lahore, Islamabad, Quetta, or Peshawar, our dedicated teams are strategically positioned to deliver prompt and effective hygiene cleaning services.
Why Choose Clean & Green Services for Hygiene Cleaning?
Expertise in Diverse Environments: From commercial spaces to industrial facilities, we have the expertise to provide hygiene cleaning services across a range of environments.
Trusted Professionals: Our cleaning teams consist of trained professionals who prioritize the highest standards of cleanliness and hygiene.
Eco-Friendly Approach: We embrace environmentally friendly cleaning practices, aligning with our commitment to sustainability.
Consistent Excellence: Clean & Green Services is dedicated to consistently delivering excellence in hygiene cleaning, ensuring your spaces remain safe and inviting.
Choose Clean & Green Services for Hygiene Cleaning that not only meets but exceeds your expectations. Contact us today to schedule a consultation and experience the difference of a company dedicated to creating hygienic and inviting environments.
General Cleaning
Our janitorial services provide comprehensive cleaning and maintenance solutions for commercial spaces, ensuring a clean and presentable environment for employees and visitors.
Included:
General cleaning of offices, common areas, and facilities
Dusting and wiping of surfaces and furniture
Vacuuming and mopping of floors
Trash removal and disposal
Restroom cleaning and sanitization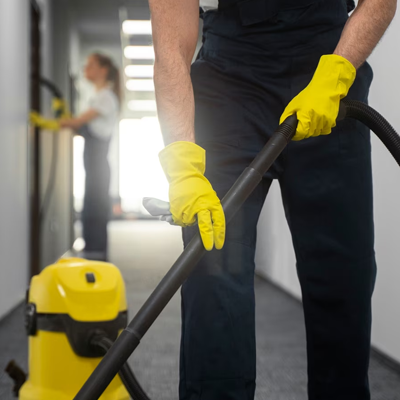 Phone: 051-111-111-720
Mon-Sun: 9:00 AM – 8:00 PM
Phone: 051-111-111-720
 Mon-Sun: 9:00 AM – 6:00 PM