Industrial Post Construction Cleaning
Industrial Post Construction Cleaning
Industrial Post Construction Cleaning
Industrial Deep Cleaning Services At Clean & Green Services, our Industrial Deep Cleaning Services are designed to provide comprehensive and thorough cleaning solutions for industrial facilities, ensuring a safe and well-maintained environment for your operations.
Included:
Intensive cleaning of machinery, equipment, and surfaces Degreasing and sanitization of high-traffic areas Dust and debris removal from hard-to-reach spaces Hazardous waste disposal and management Deep cleaning of industrial floors and walls
Excluded:
Appliance and fixture cleaning Window cleaning Dishwashing Laundry
Our dedicated team and specialized equipment are ready to tackle the toughest industrial cleaning challenges, promoting both safety and efficiency in your workplace. Trust us to deliver exceptional deep cleaning services for your industrial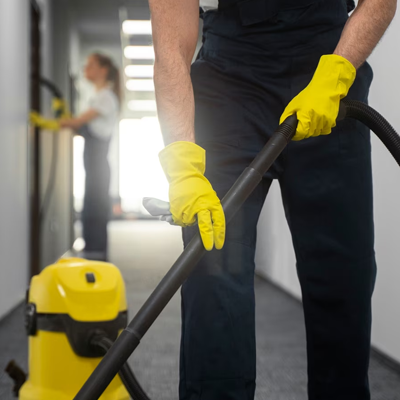 More About The Service: 
Comprehensive Industrial Post Construction Cleaning
Navigating the aftermath of construction or renovation in an industrial setting demands a specialized touch. Our Industrial Post Construction Cleaning services go beyond surface cleanliness, addressing the intricate spaces and challenging environments that construction projects often leave behind. We understand the importance of a thorough cleanup to ensure your facility is not only visually appealing but also operates at peak efficiency.
Our Expertise
Our dedicated team of professionals possesses extensive experience in handling industrial cleaning projects. From removing construction debris and dust to sanitizing and disinfecting critical areas, we pride ourselves on delivering a comprehensive and tailored cleaning solution.
Key Services
Debris Removal: Our team excels in the efficient removal of construction debris, ensuring a clutter-free and safe environment.
Dust Control: Industrial construction can generate substantial dust. We employ advanced techniques to control and eliminate dust, promoting a healthier workspace.
Sanitization and Disinfection: We prioritize the health and safety of your workforce by thoroughly sanitizing and disinfecting surfaces, helping prevent the spread of germs and contaminants.
Equipment Cleaning: Industrial machinery and equipment require specialized cleaning. Our experts are trained to handle the unique challenges associated with cleaning industrial equipment.
Availability Across Pakistan
Clean & Green Services is proud to extend its Industrial Post Construction Cleaning services to key cities across Pakistan. Whether you're in Lahore, Islamabad, Quetta, or Peshawar, our dedicated teams are ready to mobilize and address your industrial cleaning needs promptly.
Why Choose Clean & Green Services?
Experience: With years of experience in industrial cleaning, we understand the nuances of post-construction cleanup in industrial settings.
Customized Solutions: We tailor our services to match the specific requirements of your facility, ensuring optimal results.
Compliance: Our practices adhere to industry standards and regulations, providing you with peace of mind regarding safety and environmental concerns.
Efficiency: We prioritize efficiency without compromising on quality, minimizing downtime and maximizing the productivity of your operations.
Trust Clean & Green Services for Industrial Deep Cleaning Services that go beyond the ordinary, leaving your industrial facility spotless and ready for optimal performance. Contact us today to schedule a consultation and experience the difference of a truly clean and green environment for your industrial operations.
General Cleaning
Our janitorial services provide comprehensive cleaning and maintenance solutions for commercial spaces, ensuring a clean and presentable environment for employees and visitors.
Included:
General cleaning of offices, common areas, and facilities
Dusting and wiping of surfaces and furniture
Vacuuming and mopping of floors
Trash removal and disposal
Restroom cleaning and sanitization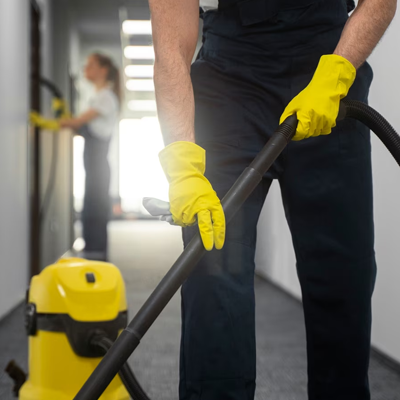 Phone: 051-111-111-720
Mon-Sun: 9:00 AM – 8:00 PM
Phone: 051-111-111-720
 Mon-Sun: 9:00 AM – 6:00 PM