Industrial Deep Cleaning
Elevating Cleanliness Standards in Industrial Environments
Why Choose Industrial Deep Cleaning?
In the industrial realm, cleanliness is synonymous with efficiency. Our deep cleaning services are designed to tackle the toughest grime and extend the life of your machinery.
Our Deep Cleaning Process :
We use cutting-edge technology and eco-friendly practices to ensure every inch of your facility is thoroughly cleaned—from machinery degreasing to ventilation cleaning.
Tailored to Your Schedule  :
Our services are flexible to fit your operational hours, providing thorough cleaning without disrupting your productivity.
Commitment to Excellence :
Quality and safety are at the forefront of our operations, ensuring your facility meets all regulatory standards and best practices.
Get Started Today:
Enhance your industrial operations with unmatched deep cleaning services. Book your industrial deep cleaning session now and take the first step towards a cleaner, safer, and more efficient facility. Contact Clean and Green Services today!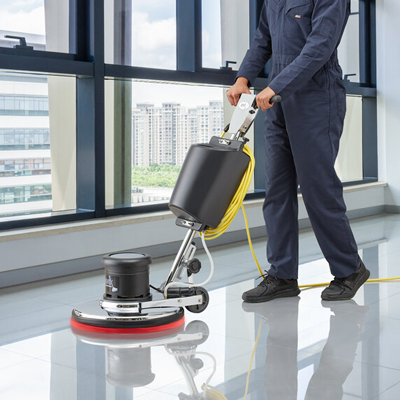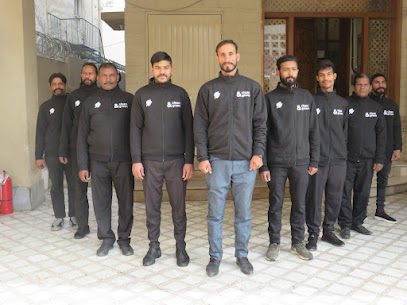 More about the Industrial Deep Cleaning : 
Welcome to Clean & Green Services, your premier destination for top-notch Industrial Deep Cleaning Services in Pakistan. We specialize in providing comprehensive and environmentally friendly cleaning solutions tailored to the unique needs of industrial facilities. Our commitment is to ensure a pristine and sanitized environment that fosters the well-being of your workforce and the efficiency of your operations.
Unmatched Industrial Deep Cleaning Services
At Clean & Green Services, we understand the critical importance of maintaining a clean and healthy industrial workspace. Our Industrial Deep Cleaning Services are designed to exceed expectations, covering a wide range of cleaning needs specific to industrial settings.
Key Services and Solutions
High-Pressure Cleaning: Our advanced high-pressure cleaning techniques effectively eliminate stubborn dirt, grease, and grime from industrial surfaces, ensuring a spotless and sanitized environment.
Tank and Silo Cleaning: We specialize in the thorough cleaning of tanks and silos, addressing contaminants and residues to maintain optimal operational conditions.
Floor and Surface Cleaning: From expansive warehouse floors to intricate machinery surfaces, our cleaning experts employ state-of-the-art equipment to deliver superior results, enhancing safety and aesthetics.
Ventilation System Cleaning: We prioritize indoor air quality by conducting meticulous cleaning of ventilation systems, reducing the risk of airborne contaminants.
Locations We Serve :
Clean & Green Services is proud to extend its Industrial Deep Cleaning expertise to various cities in Pakistan. Whether your facility is in Lahore, Islamabad, Quetta, or Peshawar, our dedicated teams are strategically located to provide prompt and efficient cleaning solutions.
Why Choose Clean & Green Services for Industrial Deep Cleaning?
Eco-Friendly Practices: We prioritize environmentally friendly cleaning solutions, ensuring sustainability and minimizing our impact on the environment.
Trained Professionals: Our cleaning teams consist of skilled and trained professionals equipped to handle the complexities of industrial deep cleaning.
Cutting-Edge Equipment: We invest in the latest cleaning technology to deliver efficient and effective results, meeting the highest industry standards.
Tailored Solutions: Every industrial facility is unique. Our services are customized to address the specific cleaning needs of your environment.
Choose Clean & Green Services for Industrial Deep Cleaning that goes beyond surface cleanliness, promoting a healthier and more productive industrial setting. Contact us today to schedule a consultation and experience the expertise of a company committed to cleanliness and sustainability.
General Cleaning
Our janitorial services provide comprehensive cleaning and maintenance solutions for commercial spaces, ensuring a clean and presentable environment for employees and visitors.
Included:
General cleaning of offices, common areas, and facilities
Dusting and wiping of surfaces and furniture
Vacuuming and mopping of floors
Trash removal and disposal
Restroom cleaning and sanitization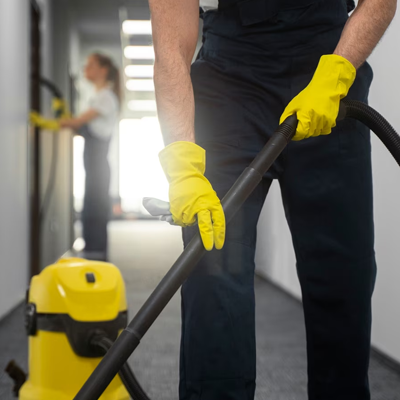 Phone: 051-111-111-720
Mon-Sun: 9:00 AM – 8:00 PM
Phone: 051-111-111-720
 Mon-Sun: 9:00 AM – 6:00 PM